No. 618 Steam Locomotive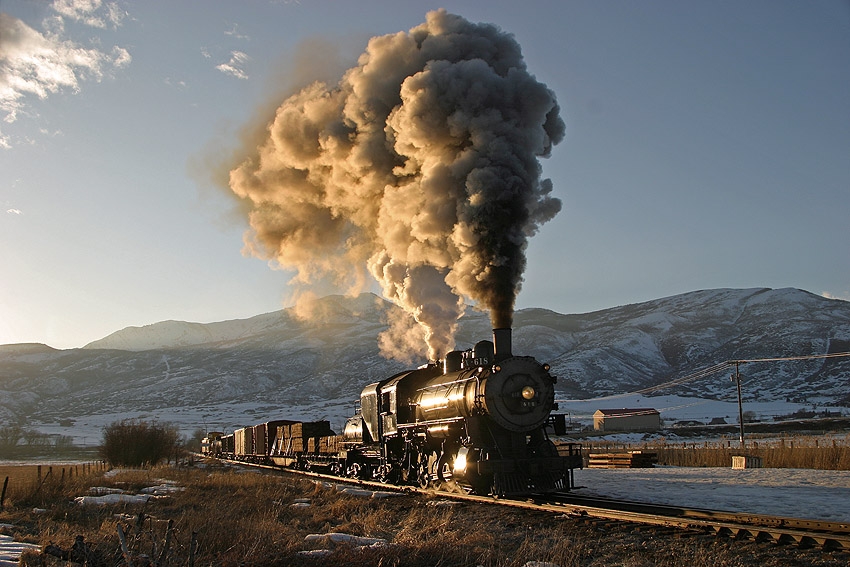 Our grand old 1907 steam locomotive, No. 618 is in the shop undergoing its required boiler inspection and some major restoration including new tires, and conversion from coal-fired to oil-burning. We need your help to get it back on the tracks. 
Your generous donations will be applied 100% to the costs of completing this inspection. You can donate any amount by contacting the Heber Valley Railroad at 435-654-5601 ext 102, or by emailing: mark@hebervalleyrr.org.
We are also looking for talented and hardworking volunteers to help us in the restoration! If you have skills and would like to help, please contact our ticket office for more information.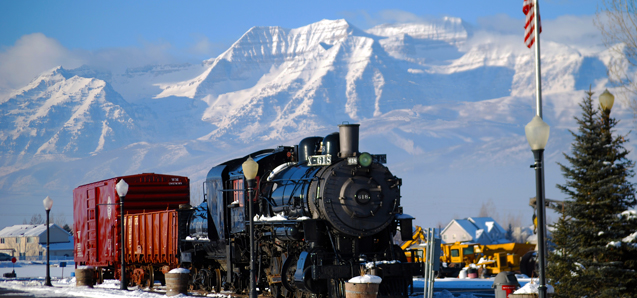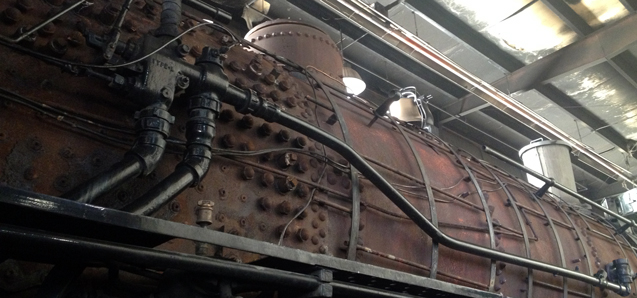 A General Overview of the No. 618 Restoration Project and Where We Are Right Now
July 10th 2020 Update
Steam Locomotive Inspections and the No. 618.
Steam locomotive operation and inspection are mandated by the Federal Railroad Authority. Steam locomotives require frequent maintenance, formal inspections, and service. It is a significant challenge to keep this wonderful 20th century technology operating efficiently and safely today.
Steam locomotive inspections are based on service days, with specific inspections required at intervals of daily, 31-day, 92-day, annual, 5th annual, and the 1,472-day inspection. The "1472" inspection happens at the end of 15 years or 1,472 service days – whichever comes first. This inspection requires the opening for internal access inside and outside of the boiler – a huge labor effort!
Our No. 618 steam locomotive had its last "1472" inspection in 1995. In 2010, the No. 618 reached its 15-year inspection point and was taken out of service. The years 2008-2011 marked a serious recession in the U.S., which had a negative impact on the Heber Valley Railroad and its operations. In June of 2010, when the No 618 reached its inspection deadline, the financial resources were not available to begin the expensive and labor-intensive process of inspection.
The Restoration Begins.
In June 2010 the No. 618 was parked and unfortunately became temporarily a beautiful static display next to the depot.
As the recession ended business grew and progressed at the Heber Valley Railroad. In October of 2014, the No. 618 was moved into the shop and the restoration process was begun. (The No. 618 sat for almost 2.5 years before its restoration started)
Steam locomotives are like automobiles in that many parts wear out (consumables) and need to be regularly replaced. On an automobile parts such as tires, alignments, batteries, shocks, etc. all need to be replaced at certain intervals. The same is true of steam locomotives generally  and the No. 618 specifically. The Heber Valley Railroad knew that the required "inspection" of the steam locomotive was going to also include a major "restoration" of many consumable parts.
As the No. 618 was being disassembled for the required inspection, a number of known, and a few previously unknown restoration/repair tasks were added to the project. Some of these included: conversion from coal-fired to oil-fired (which includes changes to the boiler and the tender), a new cab, cab floor, walkways, major repairs to the running gear, and tube sheets. Another large set of required work was on the driver wheels and tires. The wheels, axels and journals all needed to be turned to specified measurements. New steam locomotive driver "tires" were ordered and installed on the newly turned wheels.
This represents just a few of the many tasks included in the scope of work for the No. 618's restoration.
Why Is The No. 618 Restoration Taking So Long?
The Heber Valley Railroad operates as an independent agency of the State of Utah and as such we do not receive ongoing funding for operations of the railroad – or for big capital projects such as restoring the No. 618. Thankfully, we do occasionally get grants of funds from the state as well as from private donors. And as mentioned above, the HVR's financial growth has allowed it to invest in many restoration projects, including the No. 618.
We estimate that when the No. 618 returns to service, we will have spent more than $1M in materials and labor – including more than 6000-man hours of mostly skilled labor.
While the return to service of the No. 618 is our highest restoration priority, work on it is often delayed because of more urgent maintenance requirements. Since 2010 when the No. 618 was parked, the HVR has doubled the number of trains being operated annually, as well as expanded our rolling stock and diesel locomotives. Maintenance of this equipment is required to run trains and generate revenues – our main source of funding for restoration. During the past five years only about 5% of HVR total revenues have come from State of Utah or private grants.
This is a wonderful problem to have and we are not complaining! Operating 600 trains a year with 70-year-old locomotives, and 80-100-year-old coaches requires constant maintenance, as does our 121-year-old track bed. Unfortunately, these maintenance tasks have added to the delays in bringing the No. 618 back to life. But we are making progress and we remain committed to completing it as soon as possible!
Next up: Pictures, video, and descriptions of restoration tasks completed thus far.
Future posts:
Converting from coal-fired to oil-burning
The tender restoration project
What about the No. 75 steam locomotive?
Steam tubes
The running gear
A new cab
The Form 4